Robert Remsen Vickrey 1926-2011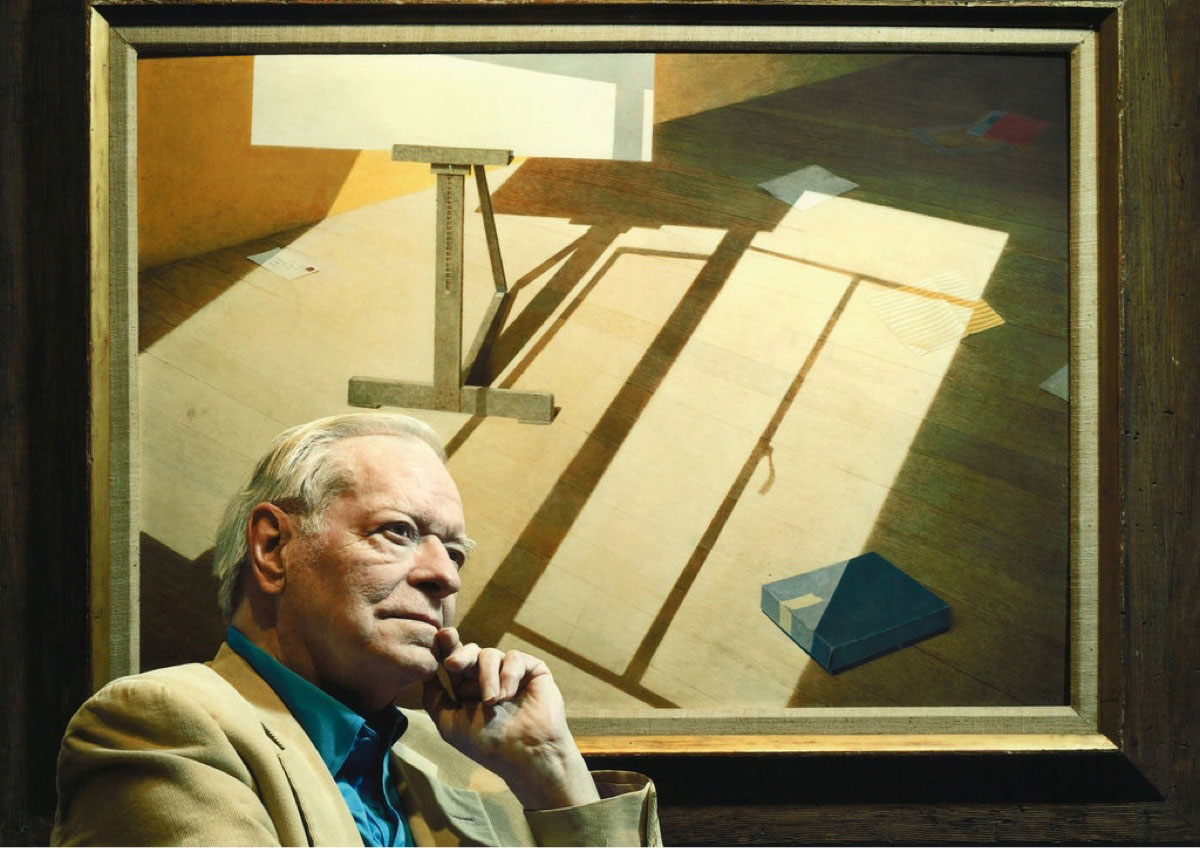 Photo Credit: Stephen Wilkes
Robert Vickrey was a crucial figure in the mid-twentieth-century renaissance of egg tempera, a demanding technique he explored over six decades. After studying with Kenneth Hayes Miller and Reginald Marsh at the Art Students League, Vickrey went on to Yale, where he learned egg tempera from Lewis E. York. The rediscovery of Cennino d'Andrea Cennini's Il Libro dell'Arte (c. 1390–1410) was highly influential. The Brandywine River Museum's 2002 exhibition "Milk and Eggs: The American Revival of Tempera Painting, 1930–1950" chronicled the experiments of the era.
Vickrey wrote his own manuals on the subject: New Techniques in Egg Tempera (1973), which author Eliasoph calls "an instant classic in the field of technical art books," and Robert Vickrey: Artist at Work (1979).
Eliasoph quotes Vickrey on reinvigorating the old medium:
"There are many ways to use egg tempera, not just one. And with a lot of practice and some imagination, you should be able to come up with techniques I've never thought of."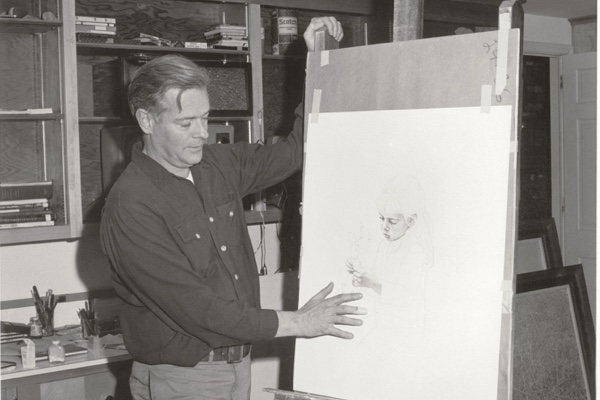 Egg tempera has a short drying time, which precludes blending. Vickrey made changes by scraping paint with a razor, by scumbling, stippling, sponging and sandpapering. Vickrey's paintings don't have the neo-Renaissance look of many practitioners. One nice juxtaposition in the book sets Vickrey's Lanterns (1996) alongside George Tooker's In the Summerhouse(1958). Both images use colorful paper lanterns as a magical light source, but Tooker's blonde girls have the gravitas of allegorical figures, with their rhymically arranged arms.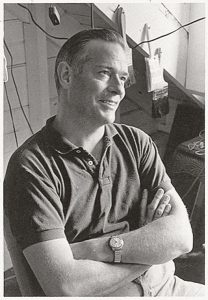 Vickrey's little girl—who looks like a contemporary figure, in spite of her rather old-fashioned dress and hat—has a child's curiosity. Children approaching adolescence are a specialty of Vickrey's. The blonde girl in Victoria's Mural (c. 1978), studiously painting her parents' wall with simplified flowers and webs and suns, is an exemplar of the fledging artist. She is also a particular individual in rumpled white shirt, blue pants and brown socks.
Anyone who doubts the range of possibilities in contemporary egg tempera practice should compare Vickrey's distinctive matte, somewhat grainy surfaces with Tooker's peachier tonalities. Tooker's figures, whether lyrical lovers or angst-ridden cogs in the soulless machine of bureaucracy, move in the ritualized choreography of early Renaissance tableaux.